21 Day Yoga
Challenge
My Yoga Philosophy
Most people initially think that yoga is 'woowoo' and only for 'spirit seekers'.
But I want to bust that myth as I believe that yoga is for everyone.
So what I am most passionate about, is just that. To make yoga accessible & relatable (and did I mention fun?) for all.
I really believe that this magical practise can help everyone to slow the hell down, find clarity, sharpen their focus, make clear confident decisions and create more space and time each day to do what makes their heart sing.
I attended my first ever yoga class over 10 years ago, at the local gym. I couldn't touch my toes and burst out laughing when the teacher chanted OM. It was wonderful and I returned every week.
I am SO excited to be guiding this Challenge and I hope you can join me.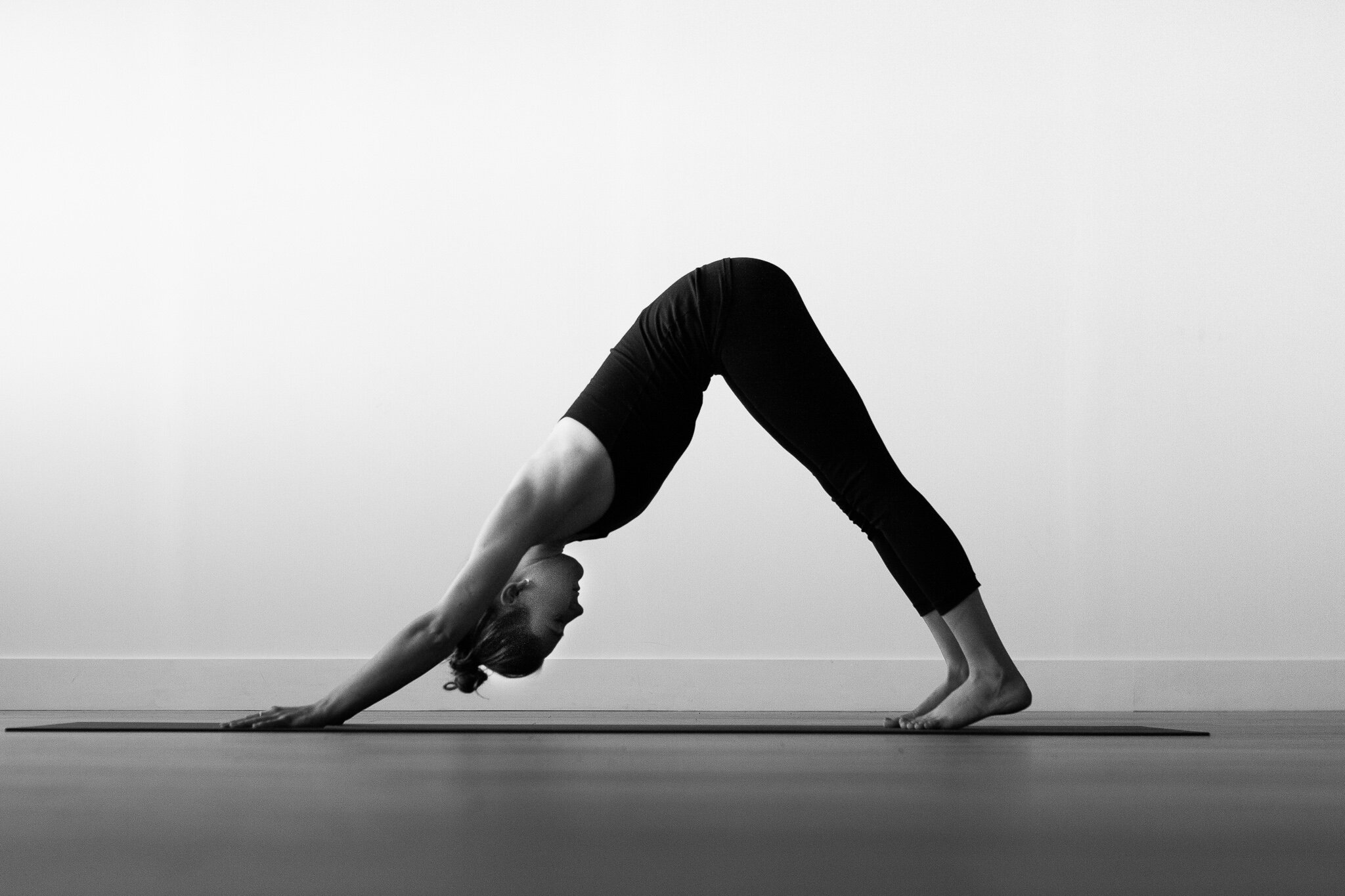 The Many Benefits of Yoga
Physical Benefits
increased flexibility

increased muscle strength and tone

improved respiration, energy and vitality

maintaining a balanced metabolism

weight reduction

cardio and circulatory health

improved athletic performance

protection from injury

better digestion (through activation of parasympathetic nervous system)
Mental Benefits
Helps anxiety and depression

Increased creativity, i.e. more 'bright spark' ideas

Greater clarity and confidence

Boosts intelligence

Helps build your sense of self

Increased information processing
Emotional Benefits
More balanced emotions

Improved coping mechanisms for dealing with challenging emotions

The yoga mat is a safe space to explore, accept and let go
Spiritual Benefits
Strengthens the connection with your intuition (inner voice)

Greater connection to your soul and where its guiding you

Deeper connection with others and with nature

Allows a compassionate awareness of your 'shadow' qualities
Wowza that was a LOT of benefits!
---
How the Challenge Works…
Every day I will send you an email which includes a recorded 20-30 minute Yoga class.
You can do the class whenever you like, a time that works for you and your daily schedule (if you have kids get them involved too, they absolutely love it!)
We will start slow and steady (great for beginners don't worry) and we'll build momentum as we move through the weeks.
Some classes will get the heart rate going, some will be slower and 'stretchier' and some will be oh-so relaxing and restorative that you may even fall asleep 😉
I will be your guide and your biggest cheerleader as I support you on this journey to physical, mental and emotional health.
Oh and I promise it will be light and fun.
---
Whats included?
Yoga calendar tracker to stick on your fridge

21 x Yoga classes (20 – 30 mins long)

Lifetime access to all Yoga Classes via an exclusive 'library'

Become part of a supportive and amazing community
This course is for those who…
are total beginners and don't want to go to a yoga studio

know that 20 mins a day of movement will make them feel SO good

already have a regular yoga practise but are keen to learn more

want to finally commit to that daily yoga practise
Are you ready?
Investment
£47.00
includes lifetime yoga library access
FAQ's
Naturally, we all have questions, so here are the A's to your Q's.
Your burning question isn't listed below? Then email me at info@susiehemsted.com 🙂
Q: I am a total Beginner. Can I join the challenge?
Sure! We will start slow and steady at the start of the challenge as I break down some of the foundational poses and 'need to knows' so you feel confident in every class.
Q: I have been practising yoga for years, is this challenge suitable for me?
There is so much power in going back to the basics and building your practise from the foundations up. I am still learning new things from going to foundations classes after 10 years. This Challenge is also a beautiful way to carve out 30 mins a day for your self care practise and to commit to YOU.
Q: I am already so busy, will I be able to fit this into my day?
I have designed this challenge to be sustainable and pocket sized to fit into your day. Each session is 20-30 minutes from start to finish. The added bonus? There is no travel to a yoga studio required, so you can simply roll out your mat at home and be done and dusted in 30 mins tops!
Q: I am worried about doing yoga every day for 21 days. Can I miss a day?
No problem at all. Just a reminder that on some days, I will be teaching a very gentle 'yin' practise, which is a few simple stretches (i.e. not active at all) if you need some rest.
Q: Will I have access to the videos after the challenge?
Yes. I will create a special 'library' for you with a password, so you will have access to 21 yoga classes for life 🙂
Q: What kind of yoga will this be?
I love variety, so every day will be slightly different. There will be strong practises, very slow practices & restorative practises. It's so important to me to show you the variety of the yoga world!
Q: What do I need?
You'll need a yoga mat and 2 blocks (or 2 thick books)
---